METAGAMING MICROGAMES
---
Part Two
In addition to the twenty-two games in the MicroGame line, Metagaming released five MicroHistory wargames.
There were also eight MicroQuest adventures for The Fantasy Trip, the first microgame based role-playing system.
The last of the MicroGames were released in 1982 and Metagaming ceased operations in April of 1983.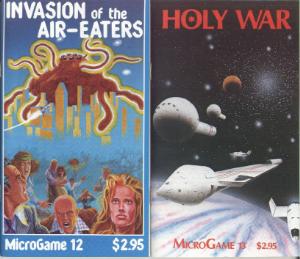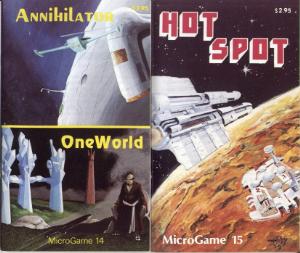 Invasion of the Air-Eaters was follwed by a sequel: The Air-Eaters Strike Back!, Metagame 1.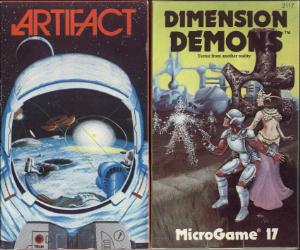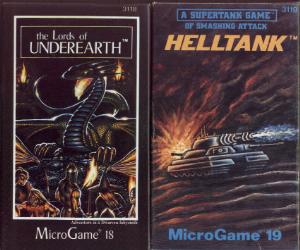 Artifact was MicroGame 16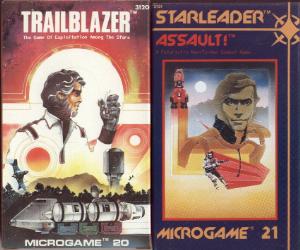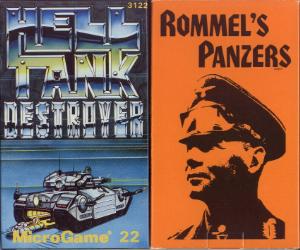 Rommel's Panzers was MicroHistory 1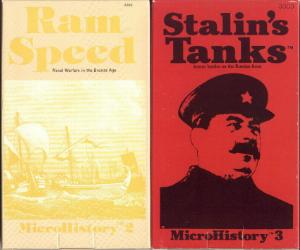 The box art for Ram Speed was incorrectly printed. The barely legible boxes were released anyway to take advantage of the cost savings.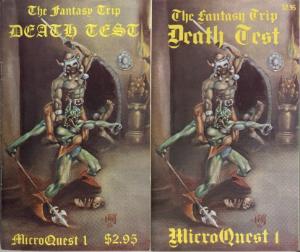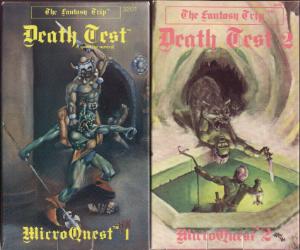 Death Test, first edition, back cover is white
Death Test, second edition, back cover is black
Death Test, third edition, boxed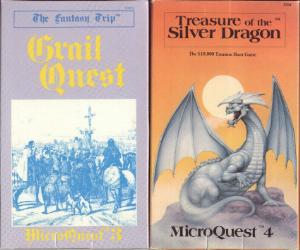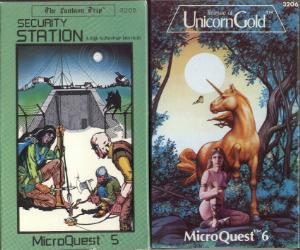 MicroQuests 4 and 6 both involved real-life treasure hunts using clues found in the games.The Silver Dragon prize was located, however the location of the Unicorn Gold prize was never revealed.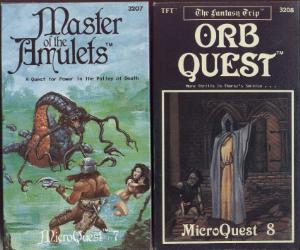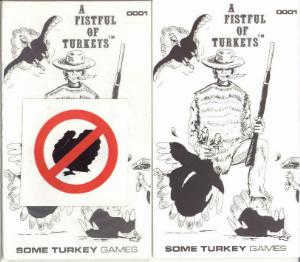 A Fistful of Turkeys with 'no turkey' sticker on plastic bag
A Fistful of Turkeys removed from bag to show cover art
After former Metagaming designer Steve Jackson started his own line of small-format games, Metagaming released the satirical A Fistful of Turkeys which mimicked the format used by the initial Steve Jackson Games releases. See a side by side comparison.
---
Thanks to Guy McLimore for the story behind the Ram Speed cover art
All contents of The Maverick's Home Page copyright © 1998-2002 by Joseph Scoleri III