TSR and HERITAGE
---
TSR
Tactical Studies Rules (TSR), publisher of the popular Dungeons and Dragons role-playing game, launched its Minigame line with the release of four games in 1981.
The Minigames were about the same size as the Metagaming MicroGames but were sold in clear plastic boxes.
These were the first microgames to include full-sized dice.
Four more Minigames were released in 1982 for a total of eight in the series.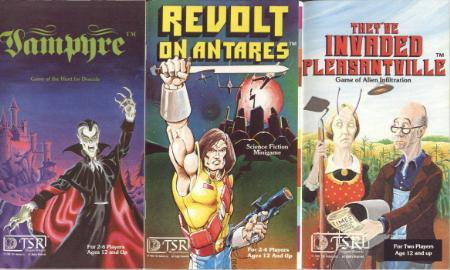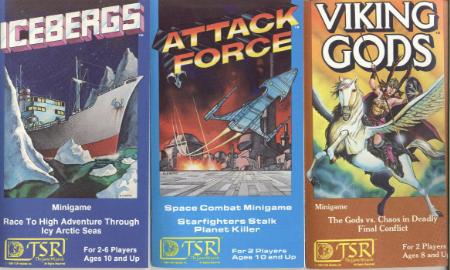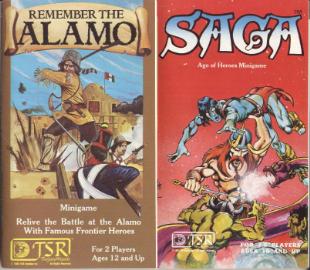 ---
HERITAGE
Heritage USA also jumped on the microgame bandwagon in 1981 with a series of small boxed games.
These games were released through the Dwarfstar Games division of Heritage.
There were eight microgames released through Dwarfstar, four in 1981 and four in 1982.
You can download authorized copies of six of the Heritage Dwarfstar games at http://dwarfstar.brainiac.com.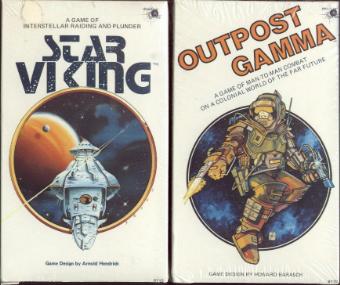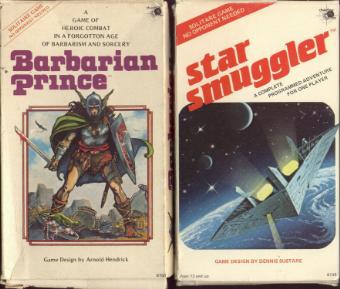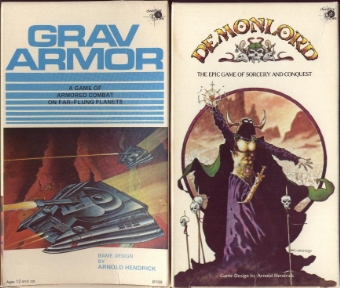 ---
All contents of The Maverick's Home Page copyright © 1998-2004 by Joseph Scoleri III