SPI and THE CHAOSIUM
---
SPI
Simulations Publications, Inc. (SPI) became the first major publisher to go head-to-head with Metagaming's MicroGames by releasing six small format Capsule fantasy/science-fiction games in the middle of 1979.
There were two fantasy oriented Magic Capsule games and four science-fiction based Space Capsule games.
These digest-sized games came in a plastic bag with an adhesive flap. The games were packaged folio style although sometimes the cover would unfold to reveal the mapsheet.
In 1975, SPI had released a similarly packaged series of folio wargames as the Moment in Conflict series. Another wave of Moment in Conflict games was released in 1979.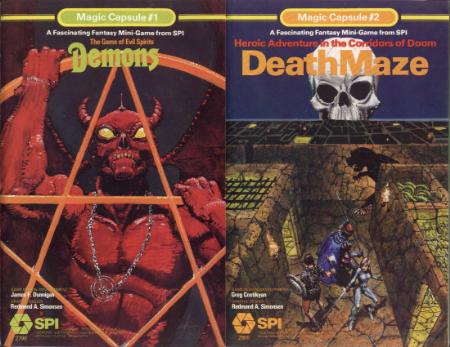 Demons and Death Maze were also sold as boxed games.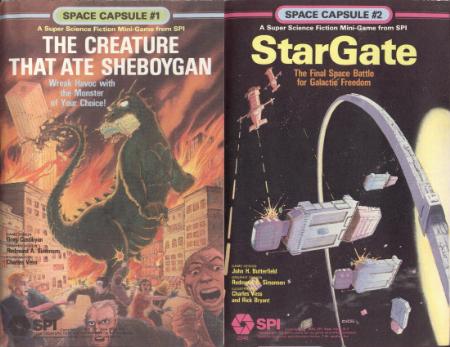 The Creature that Ate Sheboygan was also sold as a boxed game.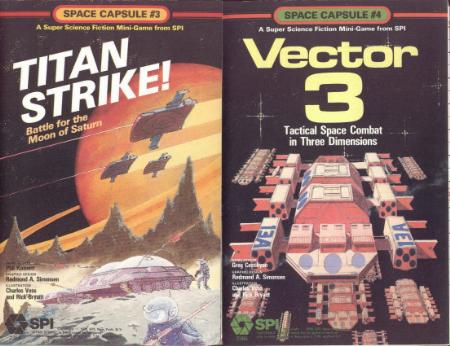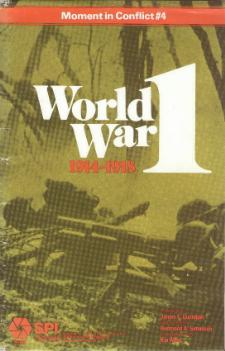 World War I was also the magazine game in Strategy and Tactics issue 51.
---
THE CHAOSIUM
The Chaosium released two humorous digest-sized microgames. Stomp! came out in 1978 followed by Panzer Pranks in 1980.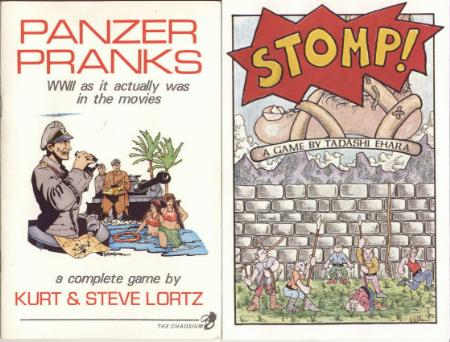 ---
All contents of The Maverick's Home Page copyright © 1998-2002 by Joseph Scoleri III